DSHK-M
Cal. 12,7x108 Russian, available in .50 BMG too (12,7x99 NATO)
The DShK-M is a heavy machine gun of Russian origin. It is a belt-fed, air-cooled, gas operated weapon that fires only in full-auto.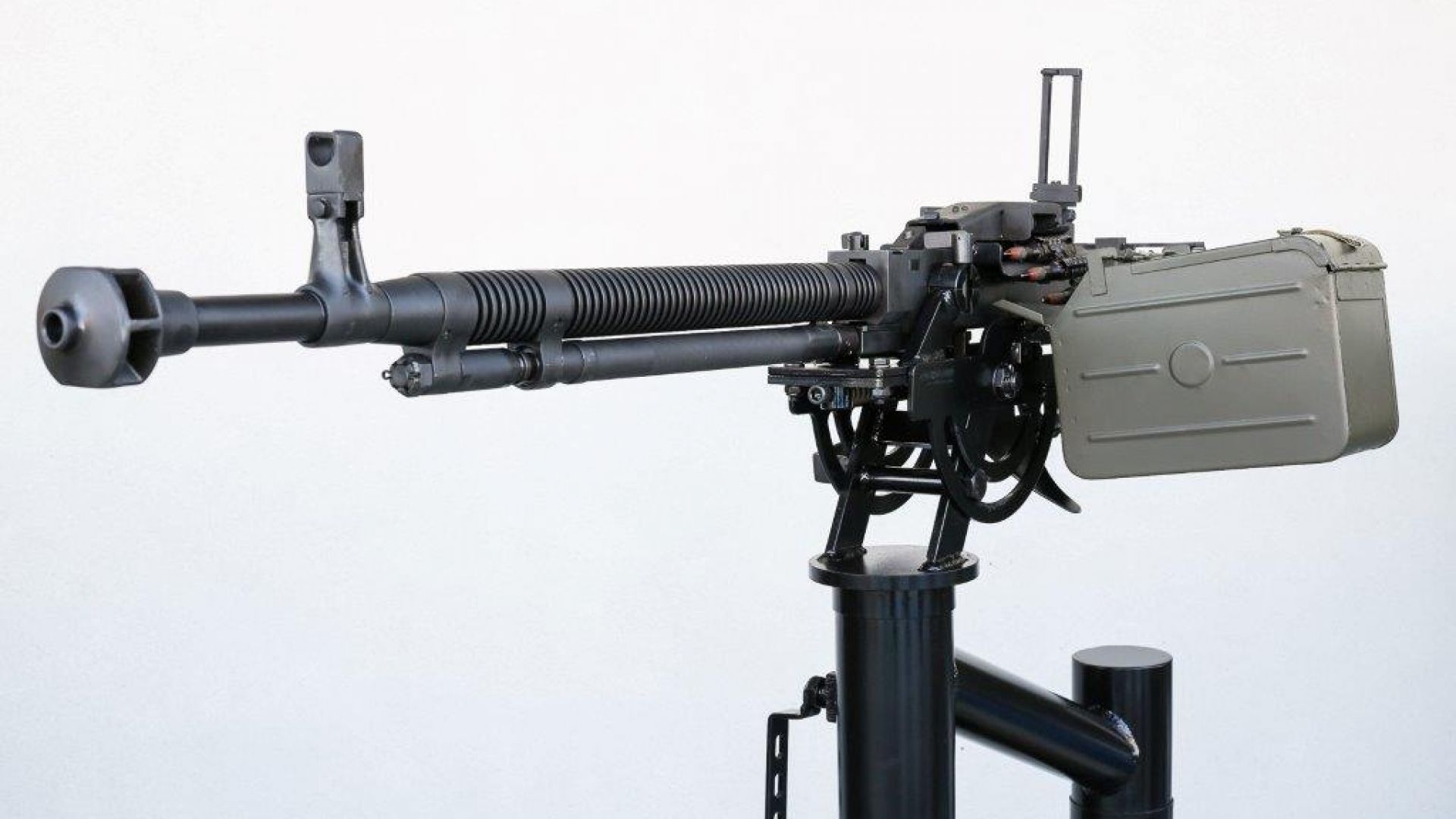 FEATURES
The DShK-M fires the 12.7x108 RUSSIAN (alt. 12.7x99 NATO) round at a cyclic rate of fire of about 600 rounds per minute. It is usually fed by 50 round belts.
This gun is mainly designated to eliminate live force, fortified emplacements and armored enemy vehicles up to 2000m distance. Also is used as an anti-aircraft weapon for targets flying in altitude up to 1500m in speed up to 500 km/h.