BTR-4MV1
Armored Personnel Carrier
The BTR-4MV1 is the latest generation of 8×8 APC. BTR-4MV1 is designed in accordance with NATO standards.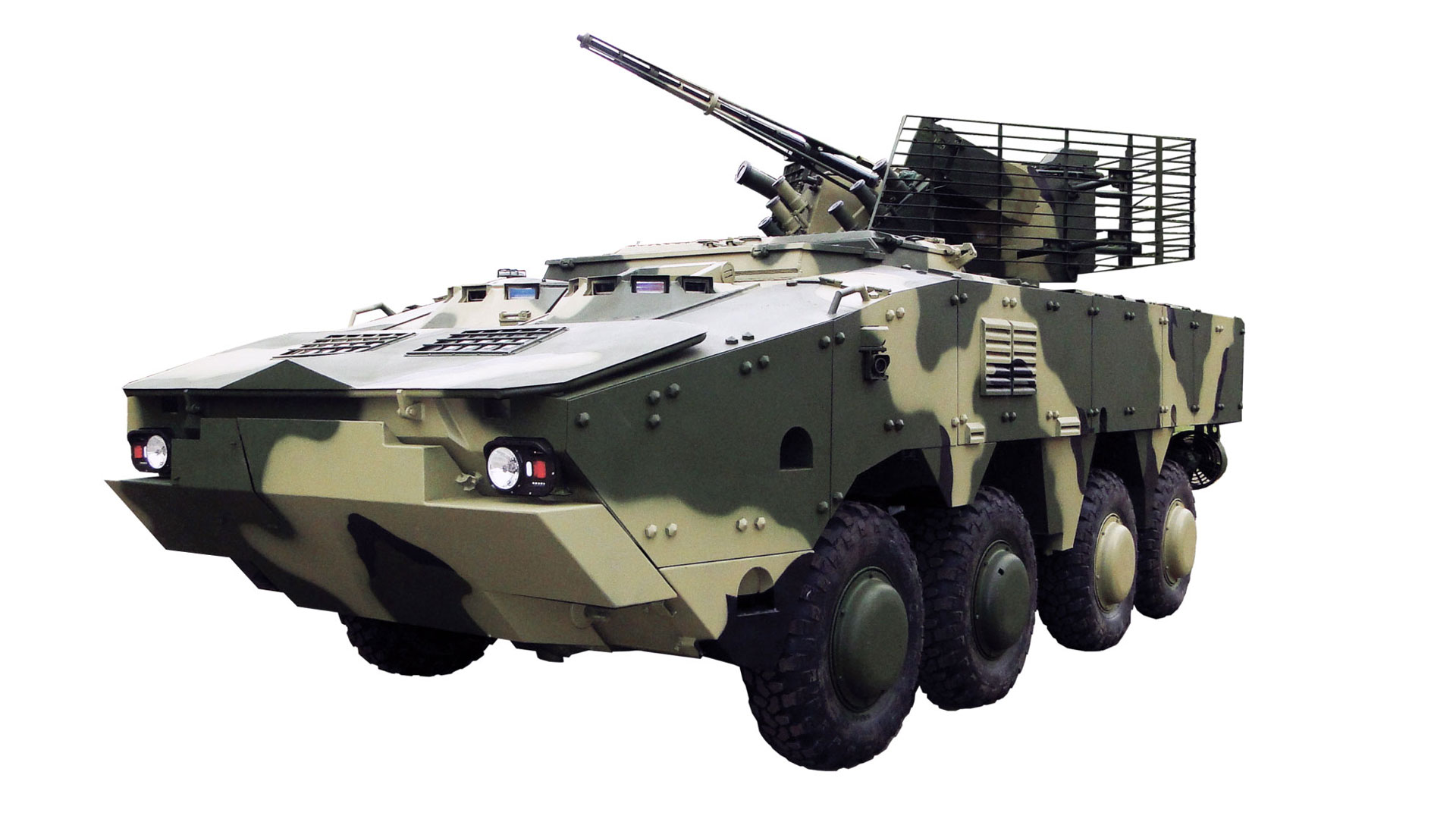 FEATURES
Mine-resistant seats and spall liners
Rear ramp with doors for troop entry and exit
3 crew and 6 troops
Equipped with a German Deutz engine and the American Alisson transmission
Sustains speed of 110 km/h on level roads
Operation in high temperature conditions up to +50 degrees centigrade
Developer and manufacturer State Enterprise Kharkiv Design Bureau of Engineering named after A.A. Morozov (SE «KMDB»), Ukraine, represented by an authorized organization State Self-Supporting Foreign Trade and Investment Firm «Ukrinmash» (SSFTIF «Ukrinmash»), Ukraine.