DITA
SELF-PROPELLED HOWITZERS
Prototype self-propelled gun- howitzer with an advanced Onboard Control System and autonomous superstructure operation ability
2
crew members only
39
kilometers firing range
90
km/h onroad top speed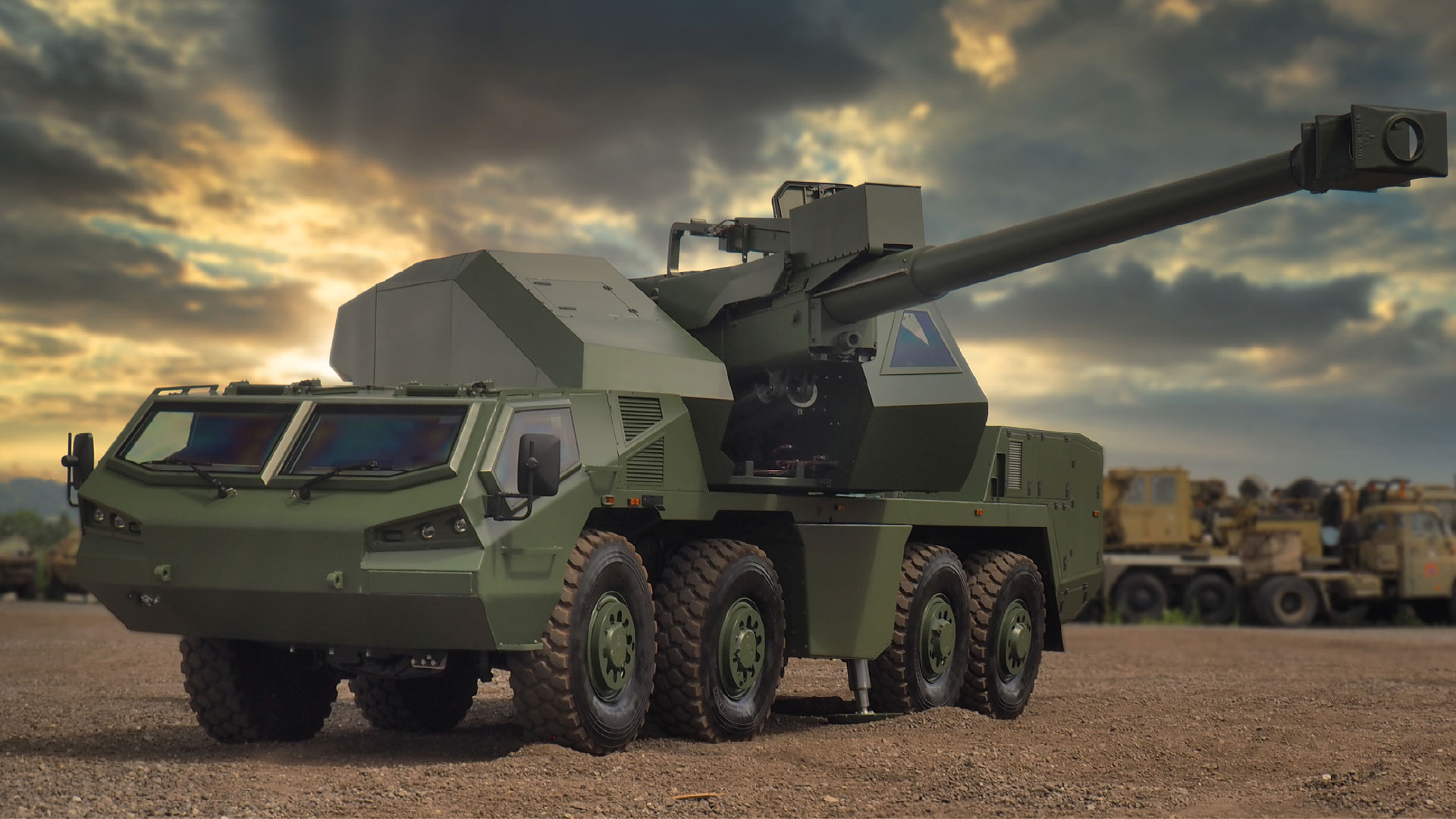 FEATURES
155mm Nato Caliber
Up to 39 km firing range
Automatic's gun aiming
Armoured air-conditioned cab with filtration unit
40 carried rounds
2 crew members
Modern Onboard control system
Automatic Gun Guiding
TATRA T3C-928-90
The DITA self-propelled gun-howitzer vehicle is a new modern artillery weapon using a NATO 155 mm standard ammunition. It derives from the original Czechoslovak concept of Tatra truck-mounted howitzers, but it takes the autonomy of operation to the next level. DITA offers an unprecended rate of fire with only 2 members of the crew required – the driver and the commander. It features a modern Onboard Control System with high speed in taking up and leaving the firing position, great accuracy and excellent hard terrain crossability.
The concept utilizes a fully autonomous superstructure so it is possible for the weapon to be mounted on a tracked chassis, too.
In January 2021 the DITA program has reached a functional prototype readiness milestone with a series of tests and trials scheduled ahead.