Confined Space Weapon
12" Barrel, Integrally Suppressed. Caliber 5.56x45 NATO or .300 BLK. Direct impingement system.
Lewis Machine & Tool welcomes the revolutionary Confined Space Weapon to its arsenal. LMT®️ built the CSW300 with its patented Monolithic Rail Platform, the only true monolithic rail platform, which is milled from a single high-grade aluminum forging.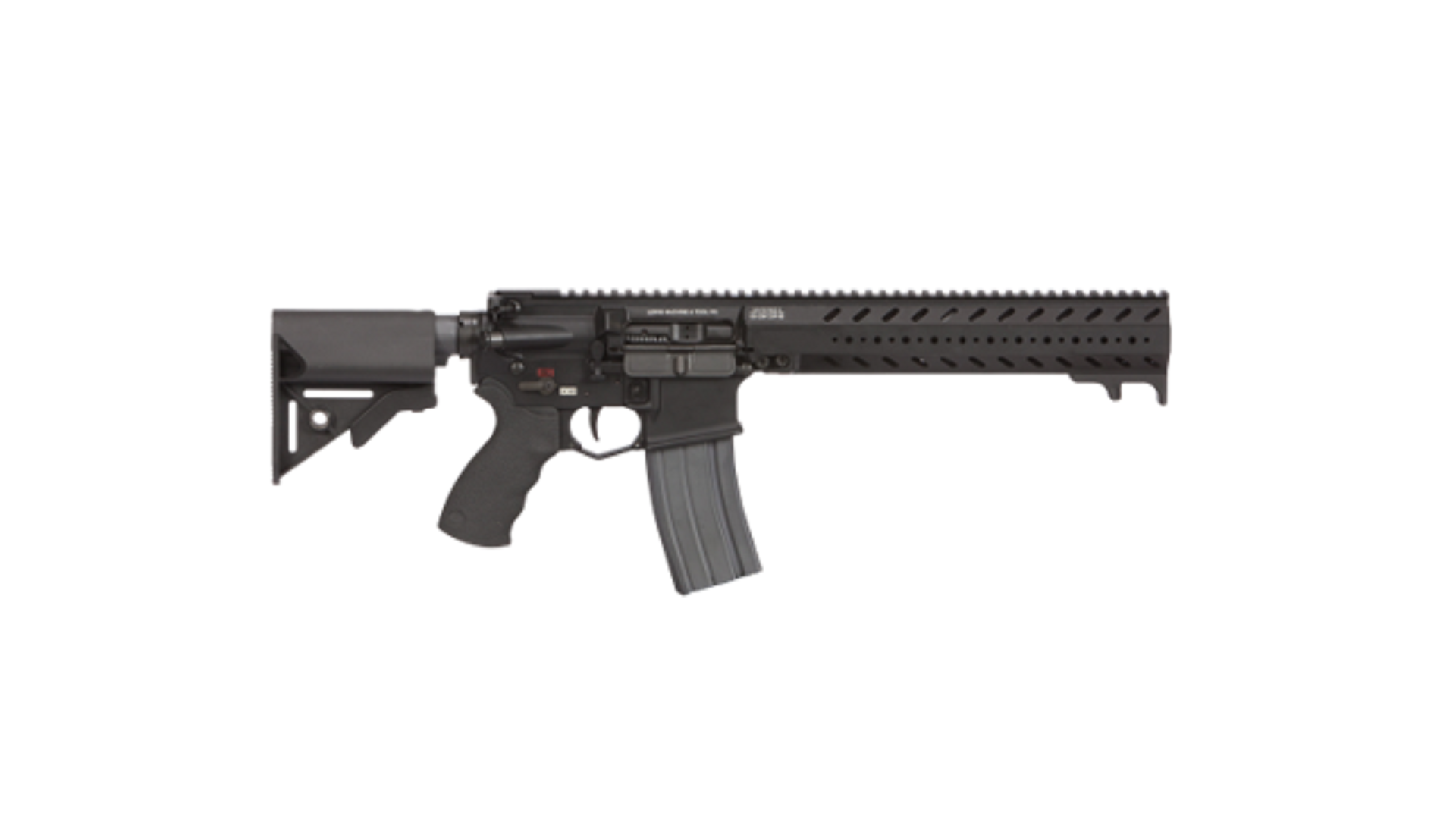 FEATURES
Model: Confined Space Weapon
Caliber: .300 Blk
Operating Method: Direct Impingement
Magazine Capacity: 30 Rounds
Barrel: 12" Integrally Suppressed - Chrome
Rifling: 1:7"
Trigger: Single Stage
Color: Black
Two locking bolts on the side of the receiver lock the barrel extension in place. MRP technology engages the barrel extension for a full 360 degrees and allows the barrel to be removed in seconds while minimizing point of impact shift. One receiver can support numerous barrels of varying length, material, and caliber. The Confined Space Weapon measures 24″ collapsed and is ideal for close quarter combat operations. The weapon is rapidly growing in popularity with government and military groups around the world.
Related Products
CSW300 Wide LM8 Upper Receiver | Ambidextrous Charging Handle |
S-A Bolt Carrier Group | MARS-L PDW Lower Receiver |
The CSW300 upper receiver is mid-length and designed to enclose its combined barrel and suppressor. The receiver has an 16.5-inch Picatinny top rail while the remaining sides have locating lugs and screw holes. The locating lugs reduce recoil of attached accessories while the screw holes hold the accessory or rail to the weapon. This system comes with a grip stop installed on the front end to reinforce safe hand placement.
The barrel uses LMT's Virtual Baffle System technology in its integral suppressor. The VBS suppressor defeats its competitors in the following ways:
passes SOCOM's SURG high-performance stress test
rated for automatic fire
minimizes cyclic rate increase
maintains a lower average surface temperature at one hundred rounds
minimizes point of impact shift